Products You May Like
We talked to 37-year-old Ngannou on Tuesday … just days after his incredibly impressive performance against 35-year-old Fury, and asked one of the most coveted athletes in all combat sports who and/or what he wants now that the world's at his fingertips.
"The rematch is what I want next the most," Ngannou told us.
"As for right now I feel like there is a lot of options for me, but I want to choose wisely, and I would go for the rematch first."
Before Tyson and Francis ever threw a punch at each other, Fury already had his next fight booked vs. Oleksandr Usyk. Ngannou thinks he and Fury should settle their business (the rematch) before the boxing champs scrap.
"My best scenario in boxing is to wait for Fury. If Usyk can step out and let me fight Fury, I'll fight Fury, then I'll let them do whatever they do. I'll go back, maybe do some MMA fight and come back with some people in boxing," Francis said.
"I'm planning to fight potentially twice next year, [starting] maybe February or March."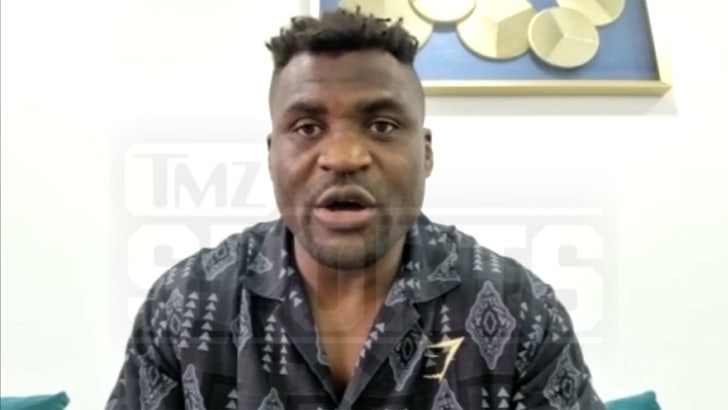 TMZSports.com
Of course, despite losing by a split decision on the judge's scorecards, many fans believe Francis beat Tyson … so, we asked The Predator if he plans on appealing the decision.
"Who am I gonna appeal to? [The British Boxing Commission]? I have no chance. I think that's just another way of humiliation."
Even if Francis' team did appeal, absent the presence of something egregious, it ain't happening … but even with the loss on his record, Ngannou has cemented himself as one of the greatest combat sports athletes walking the planet.