Products You May Like
Kim Kardashian says her ex Kanye West has traded in his luxury crib for an apartment with no lavish amenities, but their daughter, North, is totally down with it, encouraging her famous mom to live the same way.
The SKIMS CEO made the shocking claim as she sat on a couch with sis Kourtney in the latest episode of "The Kardashians," which aired Wednesday on Hulu.
Kim revealed North visits Kanye at his humble abode and their 10-year-old thinks her dad's just the best and has it "all figured out."
She quoted North saying … "He doesn't have a nanny. He doesn't have a chef. He doesn't have security. He lives in an apartment."
Kim then told Kourt … North started crying and asked, "Why don't you have an apartment? I can't believe we don't have an apartment."
As everyone knows, Kim lived in deep luxury with Kanye for years while they were married — and she still does.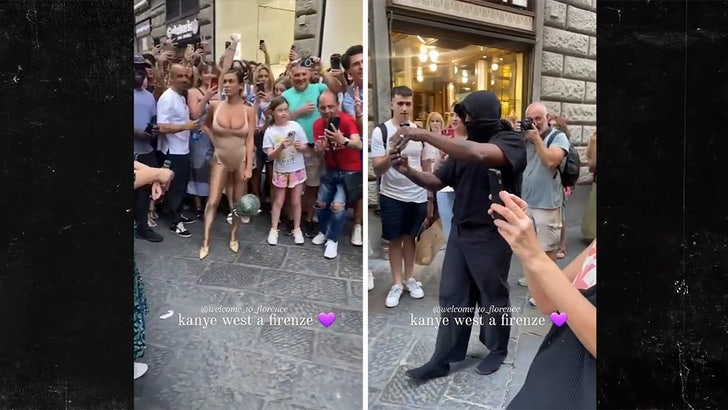 9/22/23
So, where is Kanye's mysterious apartment? No one exactly knows. But, in May, there were rumors Kanye and Bianca moved into a $20K a month flat in West Hollywood. The building was supposedly tricked out with a heated pool, rooftop café and private cinema.