Products You May Like
The "Stitches" star was joined by an unidentified brunette at the E.P. & L.P. Rooftop & Restaurant in West Hollywood Tuesday — with the source telling TMZ the pair were instantly touchy-feely upon entering the eatery.
Check out the snap for yourself … his companion has her arm tightly slung around him — a possible attempt to ward off other admirers?
Marking her territory or not, we're told the duo was smiling, canoodling, and chatting the night away — basically doing everything but locking lips … so the potential new lovers may be taking things slow.
An hour and a half later, Shawn and his plus one left the venue together, it was added to TMZ.
This is Shawn's first romantic link since splitting with ex-Harmonizer Camila in June.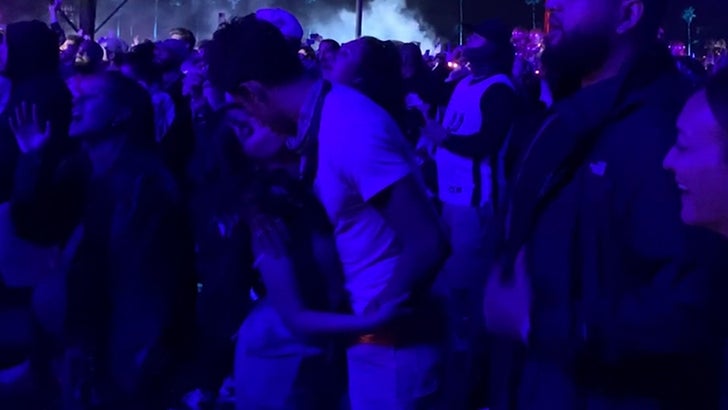 4/15/23
BACKGRID
But Shawn and Camila 2.0 just weren't meant to be … and there probs won't be a third time lucky with a pretty new brunette now in the picture.