Products You May Like
Harry Styles is swapping out his sexy locks for a shaved head, instead … and debuted the new look while checking out U2's Las Vegas Sphere concert with his boo, Taylor Russell.
The singer and the actress were jamming out to U2 hits, and looking all coupley while they were at it. Harry had his arm around Taylor … so, if you weren't sure they're really an item, this should seal the deal.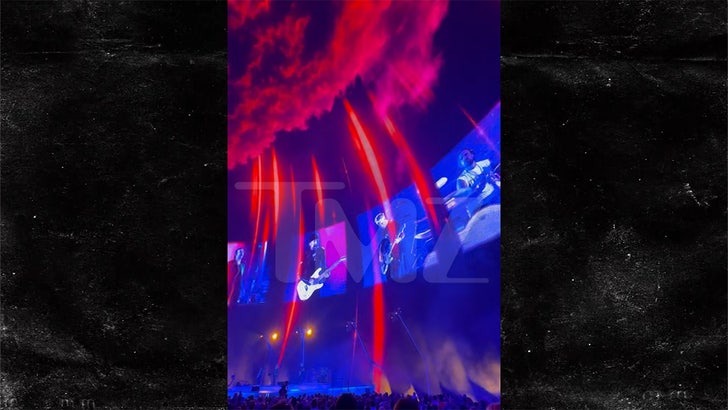 TMZ.com
Witnesses tell us they were cuddled up all night long during last week's show … with a lot of little kisses and selfies shared between them during U2's engagement.
They were hanging with a big group of friends, and everyone was having a great time — even dancing in a circle toward the end of the night.
Girlfriend aside, the haircut is probably what's more jarring for Harry's adoring fans … whether you're used to the One Direction era or his successful solo career, one thing that was always there was his long, luscious hair.
As we reported, Taylor and Harry have been linked together since July, when she got some VIP treatment at his Vienna concert. They've been spotted out together since — sharing some more PDA moments at the press night of her London play, "The Effect."
It's been said Harry's hair is what makes him beautiful, but fans — and Harry — will have to grow into his new look.